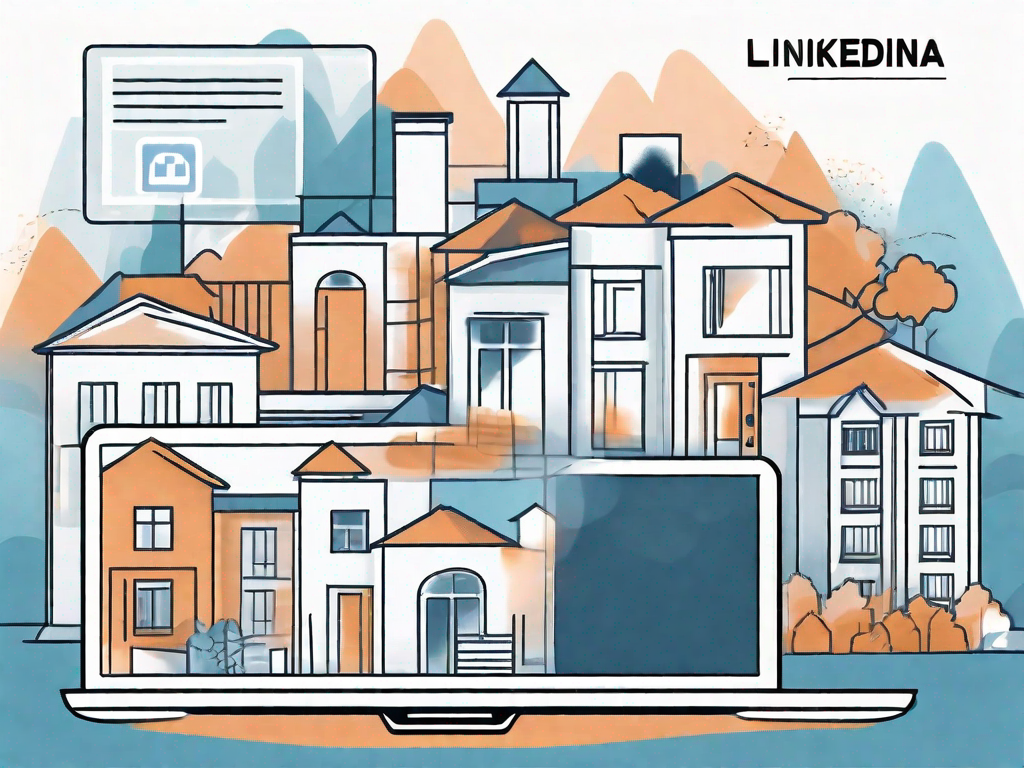 In the digital age, real estate professionals need to leverage every tool available to them to generate leads and close deals. One such tool that is often overlooked is LinkedIn Sales Navigator. This powerful platform can be a game-changer for real estate agents and brokers, providing them with a wealth of information and opportunities to connect with potential clients. In this guide, we will explore how to use LinkedIn Sales Navigator for real estate leads.
Understanding LinkedIn Sales Navigator
Before diving into the specifics of using LinkedIn Sales Navigator for real estate, it's important to understand what this tool is and how it works. LinkedIn Sales Navigator is a premium subscription service offered by LinkedIn that provides advanced search and filter features, real-time insights, and other tools designed to help sales professionals find and engage with potential clients.
With LinkedIn Sales Navigator, you can target specific industries, companies, or individuals, and receive alerts when there are changes to their profiles. This allows you to stay on top of potential opportunities and reach out to potential clients at the right time.
Key Features of LinkedIn Sales Navigator
LinkedIn Sales Navigator comes with a host of features that can be incredibly useful for real estate professionals. Some of the key features include:
Advanced Search: This feature allows you to perform detailed searches to find potential clients. You can filter by location, industry, company size, and more.
Lead Recommendations: LinkedIn Sales Navigator will provide you with recommendations for leads based on your search criteria and activity.
InMail: With LinkedIn Sales Navigator, you get a certain number of InMail credits each month, which you can use to send messages to anyone on LinkedIn, even if you're not connected.
Real-Time Insights: Get alerts when there are changes to a lead's profile, such as a job change or a mention in the news.
How to Use LinkedIn Sales Navigator for Real Estate
Now that we've covered what LinkedIn Sales Navigator is and its key features, let's delve into how you can use it to generate real estate leads.
Setting Up Your Account
The first step is to set up your LinkedIn Sales Navigator account. You'll need to choose a subscription plan, with options ranging from a basic plan to a team plan that offers additional features. Once you've chosen a plan, you'll need to set up your profile. Make sure to include information about your real estate expertise and experience, as this will help potential clients find and trust you.
Once your account is set up, you can start using the advanced search and filter features to find potential leads. For example, you could search for individuals who work in industries that are likely to require real estate services, such as law firms or tech startups. Or, you could filter by location to find potential clients in your area.
Finding and Engaging with Leads
Once you've identified potential leads, the next step is to engage with them. You can do this by sending them a personalized InMail message, commenting on their posts, or endorsing their skills. Remember, the goal is to build a relationship, not to make a sale right away. So, focus on providing value and establishing trust.
Another effective way to engage with leads is to share relevant content. This could be a blog post about the local real estate market, a case study of a successful deal you closed, or a guide to buying a home. Sharing content not only provides value to your leads, but also positions you as an expert in your field.
Maximizing Your Use of LinkedIn Sales Navigator
To get the most out of LinkedIn Sales Navigator, it's important to use it consistently and strategically. Here are some tips to help you maximize your use of this tool.
Regularly Update Your Search Criteria
Your search criteria should reflect your current business goals. If your goals change, make sure to update your search criteria accordingly. For example, if you're focusing on commercial real estate, you might want to target leads in the retail or hospitality industries.
Also, remember to regularly review your lead recommendations. LinkedIn Sales Navigator uses your search criteria and activity to provide these recommendations, so the more you use the tool, the more accurate the recommendations will be.
Use InMail Wisely
InMail can be a powerful tool for connecting with leads, but it's important to use it wisely. Avoid sending generic messages. Instead, personalize your messages based on the lead's profile and activity. For example, if you notice that a lead has recently changed jobs, you could send a message congratulating them and offering your services if they need to relocate.
Also, remember to follow up on your messages. If a lead doesn't respond to your initial message, don't give up. It might take a few attempts to get a response, so be persistent but respectful.
Stay Active and Engaged
Finally, stay active and engaged on LinkedIn. Regularly post updates, share content, and engage with your network. This will help you stay top of mind with your leads and establish your credibility as a real estate professional.
In conclusion, LinkedIn Sales Navigator can be a powerful tool for generating real estate leads. By understanding its features and using it strategically, you can find and engage with potential clients, build relationships, and ultimately close more deals.