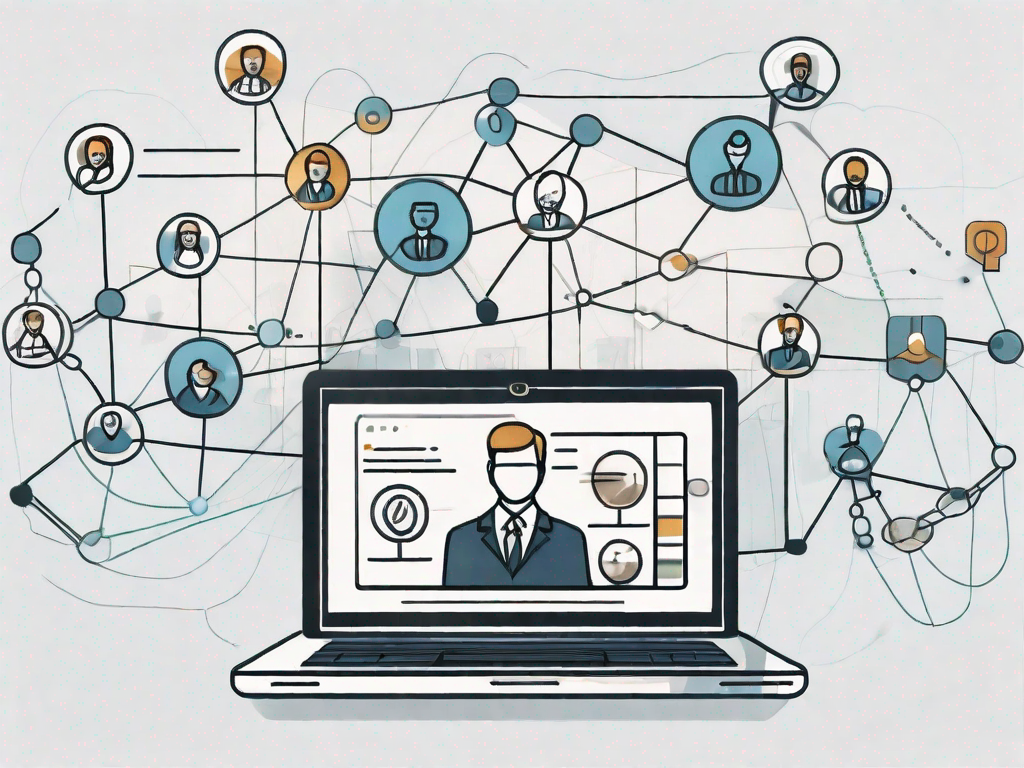 LinkedIn Sales Navigator is a powerful tool that offers a plethora of features to help professionals connect with organizations and individuals in their industry. This article will guide you through the process of identifying and connecting with professional organizations using this platform.
Understanding LinkedIn Sales Navigator
LinkedIn Sales Navigator is a premium version of LinkedIn that is designed to help sales professionals find and build relationships with prospects and customers. It provides advanced search filters, lead recommendations, and real-time insights, among other features, to help you reach the right people and organizations.
One of the key features of LinkedIn Sales Navigator is its ability to help you identify and connect with professional organizations. These organizations can be an invaluable resource for networking, gaining industry insights, and finding potential clients or partners.
Identifying Professional Organizations
Using Advanced Search Filters
LinkedIn Sales Navigator offers advanced search filters that can help you identify professional organizations in your industry. You can filter by industry, location, company size, and more to find organizations that match your criteria.
For example, if you are looking for marketing agencies in New York, you can set the industry filter to 'Marketing and Advertising' and the location filter to 'Greater New York City Area'. This will give you a list of all marketing agencies in that area.
Using Lead Recommendations
LinkedIn Sales Navigator also provides lead recommendations based on your search history and profile. These recommendations can include professional organizations that you may be interested in. By reviewing these recommendations regularly, you can discover new organizations that you may not have found through your own searches.
Remember, these recommendations are based on your activity on LinkedIn, so the more you use the platform, the more accurate and relevant your recommendations will be.
Connecting with Professional Organizations
Sending Connection Requests
Once you have identified a professional organization that you want to connect with, you can send a connection request. This is similar to sending a friend request on other social media platforms. When sending a connection request, it's a good idea to include a personalized message explaining why you want to connect.
For example, you could mention a recent post or article from the organization that you found interesting, or explain how you think you could benefit each other professionally. This shows that you have taken the time to research the organization and are genuinely interested in connecting.
Engaging with Content
Another way to connect with professional organizations is by engaging with their content. This could involve liking, commenting on, or sharing their posts. This not only shows that you are interested in their content, but also increases your visibility to the organization and its members.
When commenting on posts, try to add value to the conversation. This could involve asking a thoughtful question, sharing your own insights, or providing feedback. This can help you stand out and build a positive reputation within the organization.
Maximizing Your Use of LinkedIn Sales Navigator
Staying Active
To get the most out of LinkedIn Sales Navigator, it's important to stay active on the platform. This involves regularly updating your profile, posting content, and engaging with other users' content. The more active you are, the more visible you will be to professional organizations.
Remember, LinkedIn is a professional networking platform, so it's important to maintain a professional tone in all your interactions. This will help you build a positive reputation and increase your chances of connecting with professional organizations.
Using InMail
InMail is a feature of LinkedIn Sales Navigator that allows you to send messages to any LinkedIn user, even if you are not connected. This can be a powerful tool for reaching out to professional organizations.
When sending an InMail, it's important to be concise and clear about your intentions. Explain why you are reaching out, what you hope to achieve, and why you think the organization should be interested. Remember to be professional and respectful in your message.
Tracking Your Success
LinkedIn Sales Navigator provides a range of analytics to help you track your success. This includes data on how many people have viewed your profile, the number of connections you have made, and the engagement on your posts. By regularly reviewing this data, you can identify what is working and what needs improvement in your networking strategy.
Remember, success on LinkedIn Sales Navigator is not just about the number of connections you make. It's also about the quality of those connections and the relationships you build. So, focus on connecting with professional organizations that are relevant to your industry and goals, and invest time in building meaningful relationships with them.
In conclusion, LinkedIn Sales Navigator is a powerful tool for identifying and connecting with professional organizations. By understanding how to use its features and applying the strategies outlined in this guide, you can maximize your networking potential and build valuable professional relationships.