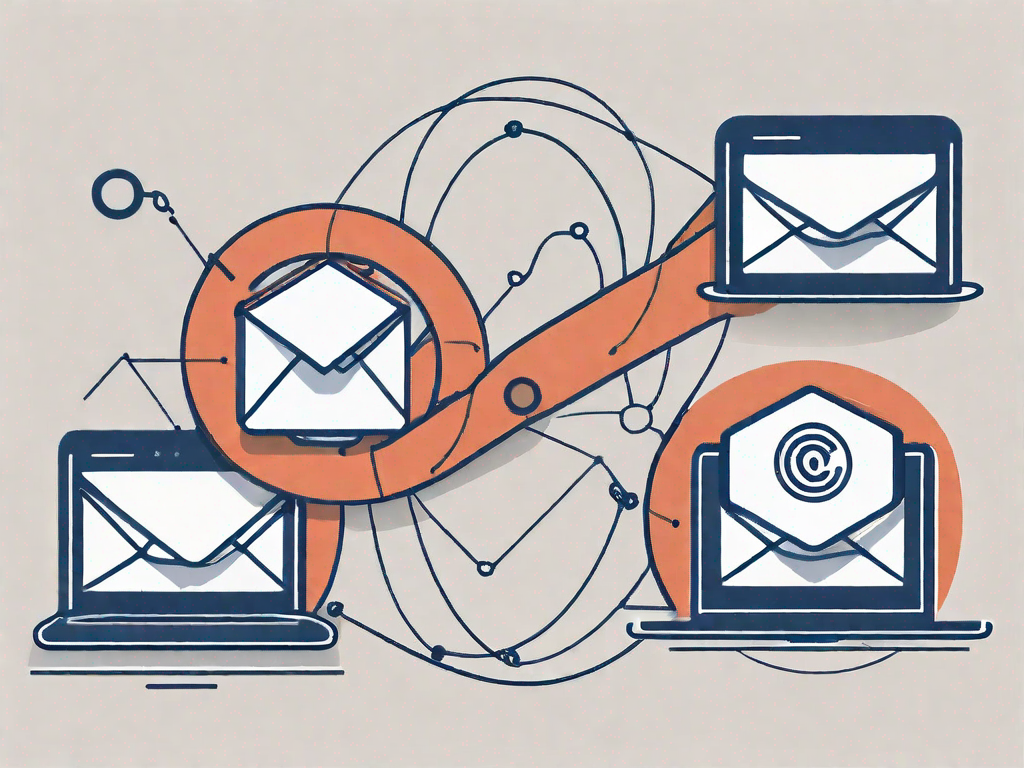 Gmail has become one of the most widely used email platforms in the world, with millions of users relying on it for their daily communication needs. As a result, it's no surprise that many customer relationship management (CRM) platforms have integrated with Gmail to provide seamless functionality and enhanced productivity. In this article, we will explore five CRMs that offer Gmail integration, allowing users to streamline their workflows and manage their contacts more efficiently
1. Breakcold: the Sales CRM with Gmail Integration
Breakcold is a powerful CRM that understands the importance of connectivity with Gmail. With its Chrome Extension, Breakcold enables users to seamlessly add and manage contacts directly from their Gmail interface. This eliminates the need for manual data entry, saving time and reducing the chances of errors.
But Breakcold offers more than just contact management. Its intuitive interface ensures that all contact details are synchronized between Gmail and the CRM, ensuring that no information is lost or duplicated. This means that sales teams can have complete confidence in the accuracy and completeness of their customer data.
But the true strength of Breakcold lies in its ability to auto-sync Gmail conversations inside the CRM. This feature allows sales teams to view and manage all their customer interactions within a unified platform. No longer do they need to switch between multiple applications to find relevant emails or chat logs. Everything is conveniently located in one place.
By having all communication history readily accessible, sales representatives can deliver a more personalized and informed sales experience. They can easily reference past conversations, understand customer preferences, and tailor their approach accordingly. This not only leads to better customer satisfaction but also increased conversions.
Imagine a scenario where a sales representative is about to make a follow-up call to a potential customer. With Breakcold, they can quickly review the entire email thread and any previous interactions. Armed with this knowledge, they can engage in a more meaningful conversation, addressing specific pain points and offering tailored solutions. This level of personalization can make all the difference in closing a deal.
Furthermore, Breakcold's integration with Gmail goes beyond just syncing conversations. It also allows users to schedule emails directly from the CRM. This means that sales representatives can draft and schedule follow-up emails without leaving the Breakcold platform. This streamlines their workflow and ensures that no important follow-ups are missed.
In addition to its seamless integration with Gmail, Breakcold offers a range of other features to enhance sales productivity. These include task management, lead tracking, and performance analytics. With Breakcold, sales teams have all the tools they need to stay organized, track their progress, and make data-driven decisions.
In conclusion, Breakcold is not just another CRM with Gmail integration. It is a comprehensive solution that empowers sales teams to work more efficiently, deliver personalized experiences, and ultimately drive better results. Its seamless integration with Gmail ensures that no communication is missed, and its range of features enhances productivity across the board. With Breakcold, sales teams can focus on what they do best: building relationships and closing deals.
2. Copper CRM
When it comes to customer relationship management (CRM) software, there are many options available in the market. One such CRM that stands out is Copper. What sets Copper apart from the rest is its seamless integration with Gmail, making it a favorite among Gmail users.
With Copper, users can enjoy the benefits of a robust CRM system without having to leave their familiar Gmail environment. This integration is made possible through the Copper Chrome Extension, which can be easily installed with just a few clicks. Once installed, users can seamlessly manage and organize their contacts without the need to switch between applications.
But what makes Copper truly special is its user-friendly interface. Designed with simplicity and efficiency in mind, Copper offers an intuitive interface that allows users to easily navigate through the system. Within Gmail, users can access important customer information, track communication history, and set reminders with just a few clicks.
Imagine having all the necessary customer details right at your fingertips, without the hassle of switching between different platforms. Copper makes this a reality by providing a centralized hub for all your CRM needs within Gmail.
Additionally, Copper offers powerful features that enhance productivity and streamline workflows. Users can create custom fields, tags, and filters to organize their contacts and deals effectively. This level of customization ensures that each user can tailor Copper to their specific needs and preferences.
Another noteworthy feature of Copper is its email tracking capabilities. With Copper, users can track when their emails are opened, giving them valuable insights into customer engagement. This information can be used to gauge customer interest, follow up on leads, and optimize communication strategies.
Furthermore, Copper provides seamless integration with other popular business tools, such as Google Drive and Slack. This integration allows for easy collaboration and file sharing, ensuring that teams can work together efficiently and effectively.
Whether you're a small business owner, a sales professional, or a customer support representative, Copper offers a comprehensive CRM solution that caters to your unique needs. Its seamless integration with Gmail, user-friendly interface, and powerful features make it a top choice for businesses of all sizes.
In conclusion, Copper CRM is a game-changer for Gmail users who are looking to enhance their customer relationship management capabilities. With its seamless integration, user-friendly interface, and powerful features, Copper provides a comprehensive CRM solution that simplifies and streamlines workflows. Give Copper a try and experience the difference it can make in managing your customer relationships.
3. Streak CRM
Streak CRM is designed to facilitate pipeline management within Gmail. By integrating with Gmail, it allows users to organize their email conversations into sales pipelines seamlessly. This feature enables sales teams to track the progress of their deals, collaborate with team members, and close more deals efficiently. With Streak CRM, users can also automate repetitive tasks, such as sending follow-up emails or updating contact information, increasing productivity and reducing manual errors.
4. Pipedrive via its third-party integrations
Pipedrive is a popular CRM that provides several options for integrating with Gmail. Through its third-party integrations, Pipedrive allows users to sync their Gmail contacts and conversations with the CRM. This enables sales teams to have a comprehensive view of all customer interactions, enabling them to make more informed decisions. Pipedrive also offers advanced features, such as email tracking and automated follow-up reminders, empowering sales representatives to stay on top of their tasks and close deals effectively.
5. Hubspot via its third-party integrations
Hubspot, a widely recognized CRM platform, offers various methods of integrating with Gmail to enhance user experience. Through third-party integrations, Hubspot allows users to sync their Gmail contacts, track email opens and clicks, and automate follow-up tasks. By connecting Gmail with Hubspot, sales teams can leverage the CRM's powerful analytics capabilities to gain valuable insights into their email campaigns and customer interactions. This data-driven approach can significantly improve sales performance and drive business growth.
In conclusion, the integration of CRMs with Gmail provides users with a seamless and efficient way to manage their contacts, track customer interactions, and close more deals. The five CRMs mentioned in this article - Breakcold, Copper CRM, Streak CRM, Pipedrive, and Hubspot - all offer Gmail integration, each with its unique set of features and benefits. Whether you're a sales professional looking for a comprehensive CRM solution or a small business owner seeking to streamline your workflows, these CRMs can help you leverage the power of Gmail to enhance your productivity and achieve your business goals.